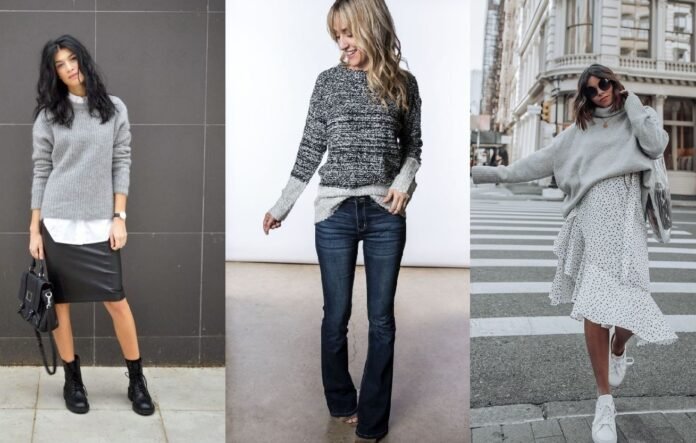 Grey Sweater Outfits
The grey sweater is one of the most versatile items of clothing there is. It can be worn in so many different ways, from the casual and relaxed, to chic and dressy. Invest in a good quality grey sweater and it is sure to become one of your favourite go-to pieces when you are not sure what to wear. Whether you like chunky oversized knits, fine knits, or a classic cardigan there is sure to be a grey sweater for you. If you are looking for some inspiration on more ways to wear this wardrobe staple, check out some of our favourite grey sweater outfits.
In a world where fast fashion has made the clothing industry one of the largest contributors to landfills, it is important that we all do our parts to buy less and waste less.
Instead of buying piece after piece for your wardrobe that you will rarely wear and will inevitably end up as landfill, invest in a good quality capsule wardrobe. Build your capsule wardrobe up of good quality pieces that can be mixed and matched together to create dozens of different outfits.
A grey sweater is a must for every capsule wardrobe as it is such a versatile piece of clothing. It can be worn with leggings or track pants when your having a cosy day at home, teamed with boyfriend jeans and sneakers for a casual day out, worn with tailored trousers or skirt for work, or with a formal skirt or dress for a night out. And that is just a few of dozens of ways it can be worn.
What is your favourite way to wear your trusty grey sweater?