Matching Clothing Ideas for Couples
Couples wearing matching outfits are cute and beautiful as they show how thoughtful they are of each other and how well-coordinated they are. There are so many couple outfits that just scream couple GOALS! However, sometimes you can't find matching clothes no matter how hard you look, but there is an easy solution for that, namely customized clothing.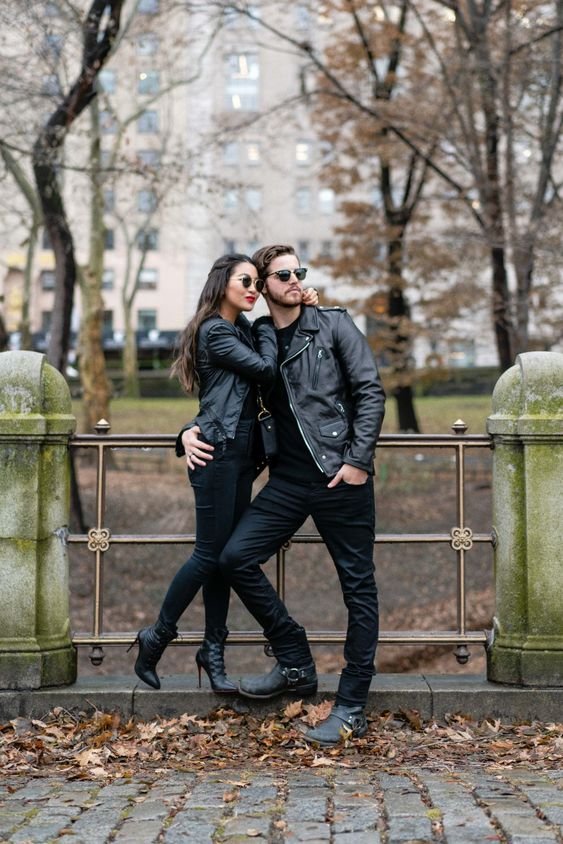 With clothing customization, you can create all sorts of matching attire no matter what one or the other likes because you will find common ground. Say, for example, you want to make a jumper, t-shirt, or hoodie.  You have to search for a printing website and customize the garments you want. If you haven't designed something before, you shouldn't worry. There are printing websites with design maker tools that can help you out.
Matching clothes tell the world that you are taken and happy. In South Korea, for example, couples that wear matching clothes express their love for each other fashionably. But what are some good matching clothing ideas for couples? There are quite a few! Check these cute couple goals matching outfits.
Matching Custom Hoodies
Hoodies are pretty popular clothes no matter where you are in the world. They are comfy and can also provide warmth for your upper body when there is wind or shield you from the rain. We know how women are more careful with how they dress and how they love to wear matching clothes.
Well, hoodies are easy to match, helping you save time and avoid rumbling through your wardrobe. They are perfect for outdoor activities for couples, including doing exercises, yoga, or running.
Hoodies also make you sweat more, which can be implemented in a detox workout. Apart from this, you can wear anything underneath because it won't be noticeable and it won't look bad. Now, you can customize your matching couple hoodie in various ways.
You can go for something simple, such as your loved ones' birth date or the day you met, written perhaps in Roman numbers. You can write each other's initials and place a heart next to it, or you can go for something more complex but funny, such as printing characters from your favorite cartoons or TV in specific postures to state a message.
Cute Custom T-shirt
With a custom T-shirt you can choose from millions of ideas. Some couples like to print on their clothes text messages. 
For example, one of you can have a white T-shirt with the black text "soul," while the other a black T-shirt with the white text "mate." You can also opt to print images with a specific meaning and match the others' artwork.
Custom Jumper for Couples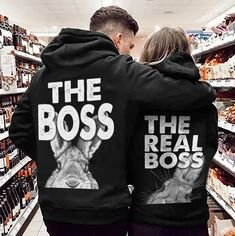 Another fun clothing idea for couples is a custom jumper. Here you can create many funny things that your guests will find amusing. One of you can customize their jumper with the text "I like food," and the other "I hate cleaning," implying how one of you loves to cook but hates to clean, and the other doesn't clean as often but loves to eat.
Cute Custom Hats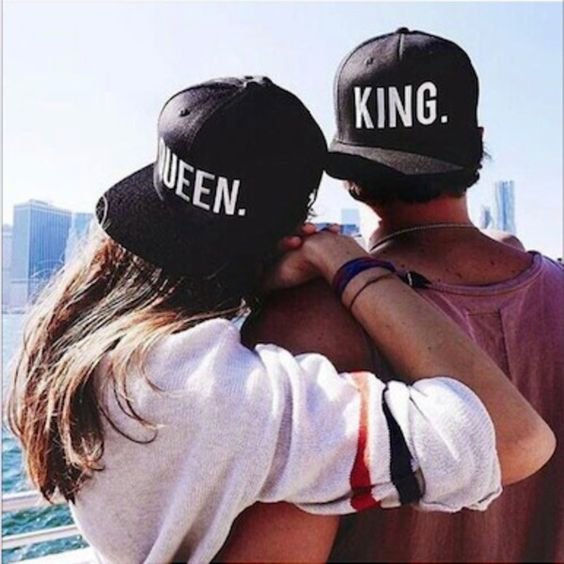 Custom hats are fantastic for couples who want minimalistic matching attire, and the combinations are endless! One beautiful idea is to have both hats of the same color and an easy-to-understand artwork.
For example, you can create a pulse and heart artwork, and underneath, place a text to make a statement, such as love, faith, devotion, or something else. 
Matching Fitness Clothes
If you and your significant other work out together, this isa great excuse to match your fitness outfits! Take your relationship goals to the next level with matching joggers or tights.
There are so many ways to get closer to your bae and show your loved one that you care, and matching clothing is a great way to do so. Not only will you look great together, but you'll also feel connected and united.