Lace: Spring Summer Fashion Trend
ʽWhat's the point of lace?' I asked myself last February when the first Spring-Summer 2015 shop windows made their appearance in Oxford Street, elbowing their way between the winter sales. ʽIt is something you buy and the second time you put it on it is already ruined because something just touched it!' Let's say that more than one would not have been really thrilled by lace in February, while hanging about the streets wrapped in a friendly, warm coat.
But finally Spring broke into my winter bringing a lot of sun and positive feelings and, a few months later and a few trips back to Oxford Street, I find myself wiser of two brand new lace skirts, one little foolish lace mini dress, a pretty lace cardigan and a few lace tops… and I think I finally got the point!
The only point you can make in this case: there is no point at all, like stuffing ourselves with ice cream only because we saw a commercial. There is only the subtle, hidden pleasure of a new colourful and attractive skin. A fine trap to entrap our feminine nature and hide it under a transparent and spicy skin: there to be felt, to be imagined, to be discovered through the invisible threads of the net that holds our body. My weightless shell is now hanging a little sadly from a remote hanger behind my bedroom door: it is that foolish mini dress that is clearly too wonderfully pointless even to think about it. But it has been my identity for so many nights this Summer, and from a certain distance I can still smell the scent of my sweet parfum lingering between the creases of the fabric. This is why we love lace so madly: we can read between the thousand twisted lines of its weave the tale of our seasons. From the knots of our life comes the incredible embroidery of our friendships and loves, slowly laddering on our skin, reaching our hearts with the sweetness of its moments.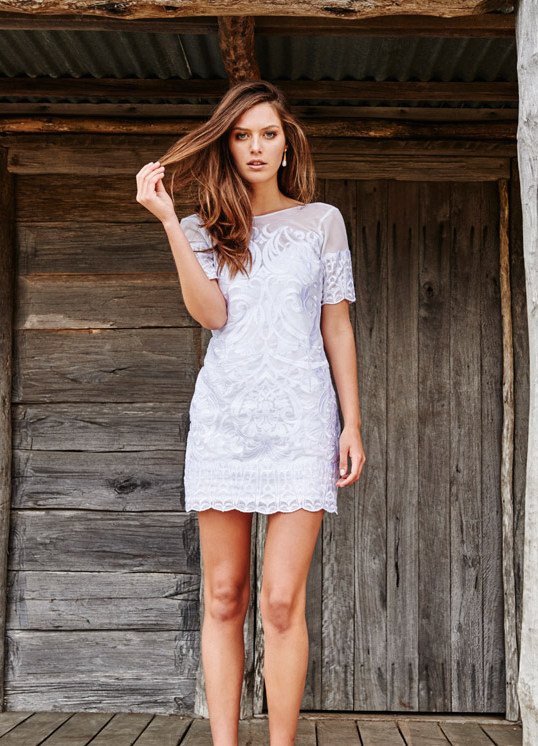 The truth is, we need to feel like light and impalpable handkerchief sometimes…we can surprise the world with our lightness and fascinate it with the complexity of our personality. After all, the lace is the perfect image to describe our minds, always twisted in their thoughts: the perfect combination of rationality of results and complexity of dynamics that is the woman's brain. You can twist us, you can fold us, you can even wring us, but in the end you will never ruin our texture and the iron of our wonderful femininity will smooth our creases back in the original shape of our original personality. It does not matter how long you try, or how hard: you will never find two lace fabrics that are exactly alike! Just like us, lace can never repeat itself without that little variations that really make it precious and unique. The eye gets lost trying to follow the threads curling around the outline of our body, in an endless game of discoveries.
The more we love it the more we buy it… I am not really a fan of total looks, but in this case I am more than happy to make an exception: I can't really wait to make the next exception. Think about it: lace is the easiest thing to wear, because it fits everybody, and the less expensive, because you can dress in lace without considering the season. Who can deny the romance of the combination lace+wool, or the sweet aggressiveness of lace+leather, or the luxury of lace+fur and the elegance of velvet+lace?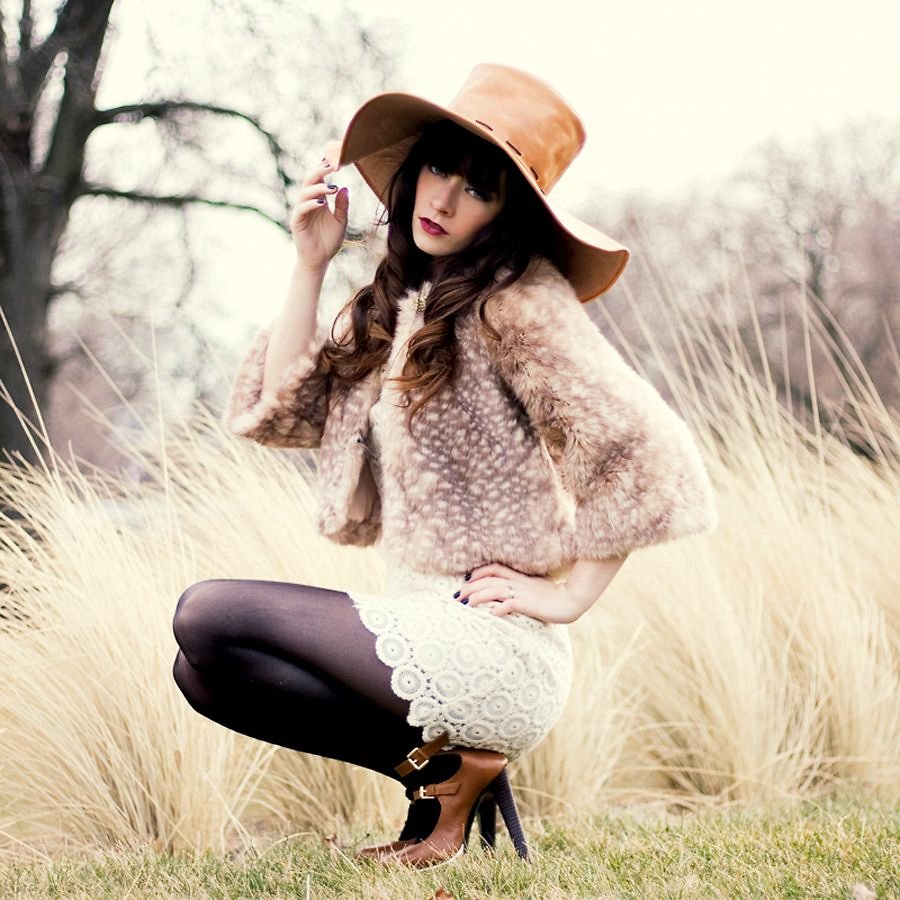 It is an engagingly game to try to find the perfect combination of lace top+lace skirt/trousers and it is simply a pleasure to be able to harmonize even that little funny lace ballet pumps or trainers with everything else.
The rules are simple: dare to exaggerate and good taste in colours. Try to put together complex patterns with plain nets, or to find the better matching patterns, playing with the chameleonic effect of contrasting colours. Every occasion is the right occasion to wear lace, in the morning, afternoon and evening, of course. If you want to be smart or funny or casual it is all about the accessories: big plastic jewellery creates a more easy-going ensemble, a sparkling and precious one is the best choice for nighttime. Then there are really no limits to possibilities: fake or fresh flowers, feathers, scarves…
Vintage or not, lace is the only fabric that everybody loves without reserve: lace winds round us with a protecting embrace and leaves us completely free to take our place in our world, seconding every movements of our body, every whims of our mind.
That's why we love you so much, lace: you are the shell shielding our nights, the oyster of our beauty and the frame of our experiences, forever young like our souls and desires…
Thanks to our guest blogger MéGan.
Architect and aesthete, loves beauty in everybody and everything. Appearance is not all, but it's still a great deal!