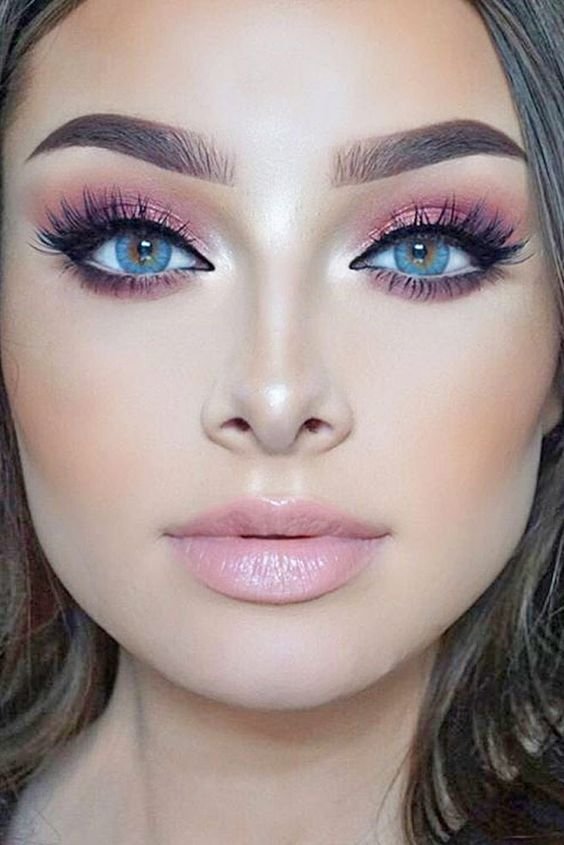 Pink Eye Makeup Looks
With Spring here and Summer on its way, it is definitely time to start changing up your make-up routine, from all the muted and warm tones of Winter. One of the hottest eye makeup trends for summer is pink – any tone of pink will do, as will any finish whether it be matte, metallic, glitter and gloss. Whether you like bright and bold colours, or something more nude and natural, there is going to be a shade of pink eye shadow or liner that will suit you. You could even experiment with some popping pink mascara if you are feeling brave. Get all the inspiration you need with some of our favourite pink eye make-up looks.
There is so much fun to be had with pink eye makeup – you can go as subtle as you like, choose a classic smokey eye with a pink twist, play with bold colours with an unconventional application, or pile on the glitter and go for all-out sparkle.
You don't have to worry about eye colour either when it comes to pink eye makeup. There will be a shade of pink to go with all eye colours. for example neon pink and hot pink look amazing with blue eyes, rose gold and dusky rose shades look gorgeous with green and hazel eyes, and nude and blush pinks are just stunning with brown eyes. But really, you shouldn't let your eye colour dictate what shade of pink you choose. If you want to experiment with a vibrant and striking pink, then you definitely should.
Keep you pink eye shadow looking highly pigmented and the cut crease sharp all day, by applying an eye primer to the upper and lower lid before putting on your make-up. Concealer also works well as a primer as it helps eye shadow to appear super pigmented when applied over the top. Have fun being pretty in pink.