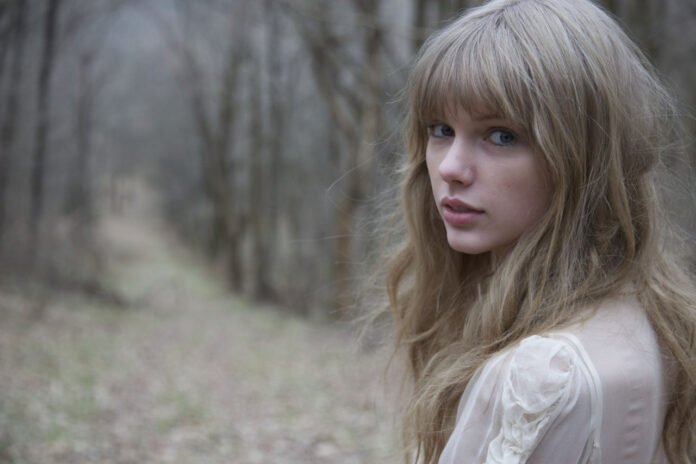 Advertisement
Trendiest Hairstyles With Bangs
Whether you want to dramatically revamp your style or subtly enhance your facial features, adding bangs to your haircut can be a great way to make a gorgeous, fresh statement with your hair. Bangs are a favorite amongst actresses and models, but you don't need to be a celebrity in order to find the stylish cut that enhances your natural beauty! Like all haircuts, the key to achieving your "banging" new look is finding the style that compliments your features. Hairstylists advise that the most important step in finding your perfect bangs hairstyle is to identify your face shape, but you should also consider your hair texture and length. Most women choose to visit a stylist when adding bangs because hair professionals have been trained to identify which cuts flatter their clients' facial features and hair type. However, you can also find some great online tutorials if you want to change your look without breaking the bank. Keep reading to see 25 of the best hairstyles with bangs. There is a gorgeous bangs hairstyle for everyone–maybe you'll find the style that's perfect for you on this list!
Sideswept, long bangs with straight medium length hair
With long bangs cascading across her eyes and hitting her cheekbone, Emma chose the perfect style to highlight her large eyes and enhance her bone structure. This long, sideswept style of bangs will add a subtle playful yet sophisticated quality to medium length straight hair on any face shape.
Tousled, long bangs with wavy medium length hair
Alexa is well-known for her mastery of the messy yet elegant layered hairstyle with bangs. Alexa chose a great bang style to soften her angular bone structure and draw attention to her striking, large blue eyes. This style suits girls with longer faces who want to look effortlessly pretty while still put together.
Sideswept bangs with voluminous medium length hair
Jessica is blessed with thick hair, but anyone can achieve this gorgeous sideswept bangs hairstyle with a good volumizing hair product and a curling device. This is a universally flattering style for all face shapes because these layered bangs lift the eyes and cheekbones.
Center-split bangs with slightly wavy medium length
Rachel McAdams is known for adopting a variety of funky hairstyles, but she also has rocked some fabulous universally flattering cuts. With her long bangs split down the center and gently framing her cheekbones, Rachel achieves a beautiful, flattering girl next door look that anyone can pull off.
Heavy straight bangs in a high ponytail
Although Olivia Wilde looks stunning either way, it is undeniable that bangs are an incredibly flattering style for her. Eye-brow skimming fringe like Olivia's creates an awesome look for women who may have a more angular face structure or a long forehead.
Long sideswept bangs with wavy medium/long length hair
Jennifer's hair is on the longer end of the medium category which is a great length to add long sweeping bangs. Long side bangs like Jennifer's look great on girls who want to accomplish a flirty yet understated look.
Off-center split face framing bangs with medium length
Annalynne McCord's off-center split bangs perfectly compliment her layered and universally flattering medium length haircut. Her bangs fall perfectly on her face so that they bring attention to her gorgeous eyes and high cheekbones.
Heavy U-shape bangs with sleek medium length hair
Zooey Deschanel is the poster girl for proving that bangs can completely transform a girl's look! Zooey's heavy slightly rounded u-shape bangs add a distinctively gorgeous retro look that has become her signature style.
Heavy bangs with straight long hair
This straight, sleek and heavy-banged look was a huge departure from Taylor's former trademark curly hair. This hairstyle is an awesome look for girls who want to highlight their eyes in a dramatic way.
Softly split bangs with thick, wavy long hair
If you are able to grow your hair long, this is a fabulous, universally flattering banged hair style that you must try. With her soft waves and split bangs, Jennifer looks effortlessly glamorous.
U-shape long bangs with wavy long hair
Rachel Bilson is famous for her effortlessly tousled long hair and dramatic bangs. Rachel's bangs have a subtle rounded lift from her forehead which makes a beautifully retro and glamorous statement.
Long face framing bangs with a long ponytail hairstyle
Ashley Greene's long ponytail looks extra glamorous with her long off-center face framing bangs. Long face framing bangs look particularly great with ponytails because you can show off your beautiful earrings!
Choppy sideswept bangs with tousled long hair
Hilary Duff looks gorgeous with this long tousled hairstyle with choppy bangs. This look is universally flattering on all face shapes and is a great option for girls who want to look both pretty and edgy.
Straight bangs with curly long hair
Although straight bangs look beautiful on straight hair, they also look particularly striking on curly and wavy hair. Bella's bangs are not too heavy which makes this an elegant and fun look that most face shapes can pull off.
Choppy Sideswept bangs with textured bob hairstyle
Diana's choppy sideswept bangs look edgy and effortless, but they are also perfectly placed to draw attention to her gorgeous eyes. With its flattering amount of volume, this bangs hairstyle would compliment most face shapes.
Short asymmetrical bangs with a short bob haircut
Christina has incredibly striking features that look particularly pretty when softened by sleek sideswept bangs. This is a particularly flattering style of bangs for rounder or wider faceshapes.
Blunt bangs with angled bob haircut
Katie's blunt bangs pull this sleek angled bob haircut together. Although this hairstyle makes a very dramatic statement, this cut will actually flatter most faces because it draws attention to the eyes, cheekbones and lips.
Side-swept bangs with subtle angled bob haircut
Bob haircuts often make a dramatic statement, but Jennifer shows us that bobs can also be subtle and casual. With gentle sideswept bangs and layers that round in towards the chin, this hairstyle is a great option to soften angular faces.
Blunt U-shape bangs with sleek shoulder bob haircut
With heavy rounded bangs, this hairstyle is a sleek way for girls to draw attention to their eyes. Although it is most flattering on girls with strong jaw lines, many different face shapes can enjoy experimenting with this simultaneously retro and futuristic look.
Soft U-shape bangs on wavy/curly shoulder length bob
Alexis looks effortlessly gorgeous with this wavy lob (long bob) that hovers right above her shoulders. The softness of the waves makes this a great option for girls with rounder faces who want to experiment with bangs.
Choppy sideswept bangs on wavy asymmetrical bob
Karlie has been a huge force in making this long bob and side-bangs style popular. This haircut is universally flattering because the layers of the bob create volume and the bangs add a flirty touch.
Sideswept bangs on short haircut
Many people were shocked when Anne chopped off her thick mane in favor of this short cut. Although short crops can look masculine, Anne's bangs were expertly cut and styled to create a gorgeous understated feminine look which draws attention to her striking features.
Choppy Sideswept bangs on overgrown short pixie
Emma's haircut is not quite a bob, but longer than the pixie cut she used to sport. Her choppy bangs and layers create an edgy yet feminine look that is most flattering on girls with a pointed jaw line.
Subtle wavy bangs on short curly haircut
Evan Rachel Wood's cropped cut with long waved bangs is not the easiest style to pull off, but it looks incredibly striking on confident girls with pointed jaw lines.
Whispy parted bangs on overgrown pixie short haircut
Keira's cheekbones and eyes are highlighted by this piecey grown-out pixie cut with split bangs. This is a great option for girls with thin hair and can be styled to be sleek or volumized to create different gorgeous looks!
That's the end of the list! Remember, even though there are guidelines about which haircuts with bangs look best on particular face shapes or hair types, the most important thing is finding a style you can have fun with, even if it "breaks" the rules. Have fun with it!
[td_smart_list_end]
Advertisement