Beauty

Blogger Leigh van den Berg Shares Her Secrets
Whether it's tips on finding the perfect foundation or a how-to eyeliner tutorial, we're all looking for accessible beauty routines, new tricks and must-haves purchases from the blogosphere. In our new weekly feature, we're going to quiz beauty bloggers on their skincare and makeup essentials and which products they return to time and time again.
This week we spoke with Leigh from Lipglossismylife to get the scoop on her beauty routine and a peek into her fav makeup bag must-haves!
Tell us about your skincare routine?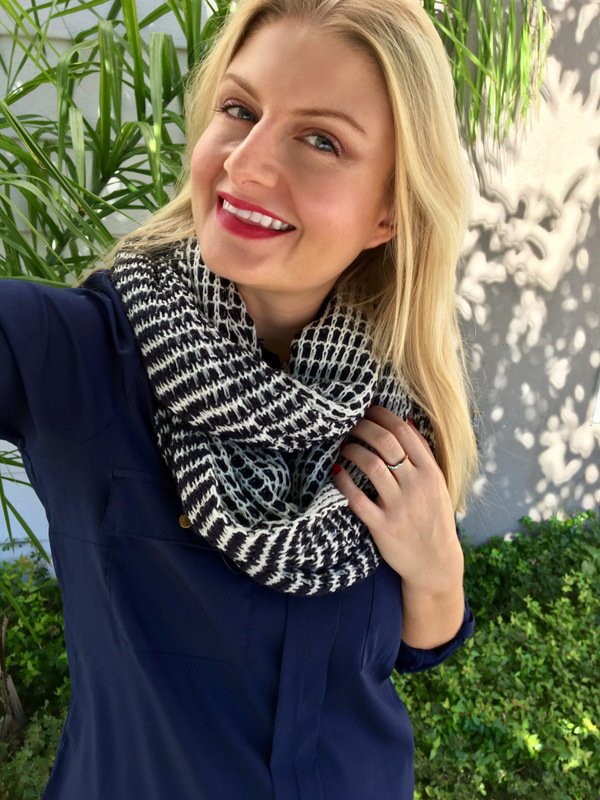 I wash my face with whatever's in my stash at the time. I don't think you need to look outside Clicks or Dis-Chem for a good face wash but I like those that contain salicylic acid and Neutrogena make some great ones. Exfoliation-wise, I like Dermalogica's Daily Microfoliant when I'm rich and Sorbet Salon Skin polish powder when I'm poor.The rest of my skincare routine is geared towards anti-ageing (I'm 37) and contains proven collagen-encouragers like retinol, AHA and vitamin C. To kick things off I'll apply Skinceuticals CE Ferulic serum followed by Cetaphil DermaControl SPF 30. The latter is great if you're oily-combo and want a moisturiser that contains a sunscreen but won't aggravate your oily T-panel.At night I cleanse with a face wipe and micellar water (my favourite is Bioderma's Sensibio) and apply a retinol or AHA product. Right now, my favourites are Dermaceutic Active Retinol 1 and Dermaceutic Light Ceutic with 8% glycolic acid (an AHA). If my skin's been misbehaving I'll use Dermalogica Overnight Clearing Gel. I like that it contains 2% salicylic acid.
If you had just five minutes to get ready, what would you do/use?
Clarins Liquid Bronze (a milky-textured facial self-tanner that develops into a golden glow as the day goes on), Catrice Camouflage Cream, The Body Shop Baked-To-Last blush in Petal, Rimmel Brow This Way brow powder, a slick or two of whichever mascara I'm testing that week and this hideous Chinese store lip stain that costs R20 but turns my lips a bright fuchsia.
The Body Shop blush is now discontinued which is devastating. I managed to buy two on eBay and am currently on the hunt for something similar but so far nothing's floating my boat.
What's the one product you reach for to take you from day to night?

Urban Decay primer potion eye shadow primer. The brand's fixing sprays turn my face into a prune but their shadow primer is faaabulous. Any shadow you apply on top of it will last from dusk until dawn with zero creasing.
What's the most expensive luxury beauty product you own?

I've got a couple of serums knocking around worth over R3K a pop but they're all rubbish I'll flog on eBay or use on my body. There's no need to pay that much for a skincare product. You'd be better off getting Botox. The most expensive item I use that I think is worth the splurge is Skinceuticals CE Ferulic serum. I can't find another vitamin C serum with a water-like texture that I can wear underneath my moisturiser without getting oily. If I ever can't afford it, however, I'll end up giving Paula's Choice Resist C15 Booster a bash which kind of strikes me as her attempt at a dupe. My other splurge is probably perfume. I like Narciso Rodriguez for Her, Tom Ford Black Orchid Voile de Fleur and Givenchy Ange ou Demon Le Parfum & Accord Illicite at night. My day fragrances are too numerous too mention but I tend to most reach for Elizabeth Arden Green Tea, Boucheron Quatre, Stella McCartney Stella Peony, Clarins Eau Dynamisante and CK All.
Favourite foundation and why? 
I loved L'Oreal Nutri-Lift Gold which is sadly discontinued. When I've used up my last two bottles I'll embark on the arduous quest of finding a replacement. If I'm just running errands I tend to reach for Garnier's BB cream for oily/combo skin. It serves up surprisingly decent coverage (for a BB), wears for ages and doesn't aggravate my oily T-panel. I also like powder foundation when I'm in a rush and recently discovered Palladio's Wet & Dry foundation. I slap it on with Elizabeth Arden's big face powder brush (this makes all the difference!) and I find its the quickest way to look polished in a flash.
Favourite mascara and why?
Mascara-wise, I love Clinique High Impact and Lancome Hypnose. As far as drugstore formulas go, I really like Maybelline Lash Sensation, the original L'Oreal Voluminous (I buy this from eBay) and Max Factor 2000 Calorie mascara. (The latter is probably the most underrated mascara in South Africa. A real gem that nobody talks about!)
Favourite lipstick and why?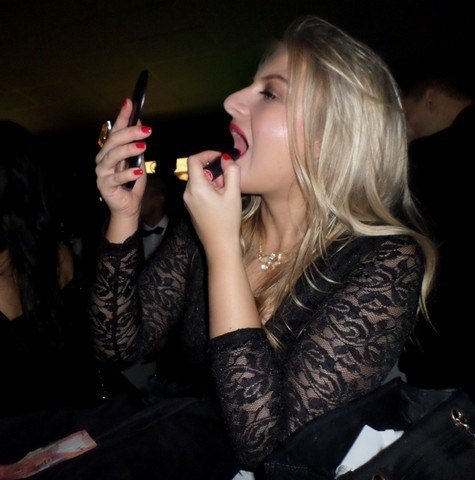 Choosing a favourite lipstick would be like choosing a favourite child but my latest 'flavour of the month' is GOSH Cosmetics lip oil in Crystal Star. I think. I've just dug around in my handbag to verify the shade name and I can't find it. Eeek! It's an almost clear holographic shade I like to wear on top of my hideous Chinese lip stain. Here's hoping its rolling around on the floor of my car.
What's your favourite beauty look this season/year?
I'm always interested in innovation but don't really follow trends. Your best 'looks' is whatever's the most flattering, not what's en vogue.
________________________________________________________________________