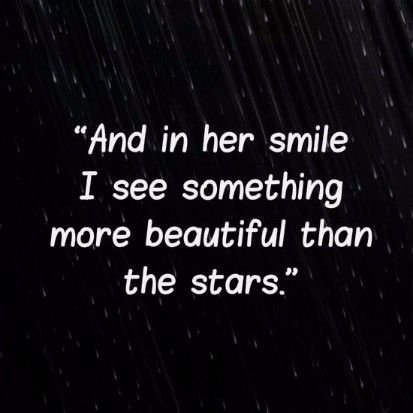 Quotes to Make Her Smile
If you're looking for a way to make your girlfriend smile, then these are the quotes you need to send her way. Sometimes, a little quote can go a long way as a reminder that you are loved and appreciated. And, on the worst days, they can make all the difference. Be sure to save these for those tough times.
These quotes to make her smile will do just the trick when you want to make your girl feel appreciated and loved. Trust us! And, there are so many to choose from, so you can pick the one that is perfect for your relationship dynamic.
There are funny ones that contain puns and jokes. These are perfect if you and your boo have a casual and fun relationship, and don't like to get mushy-gushy all that often.
Then there are one that will remind your girl that she is the best thing that has ever happened to you. And, what girl wouldn't want to hear that?
Plus, there are quotes on this list that talk about feeling at home with the one you love. And, isn't that what we are all striving for?
Hopefully, this list helped you to pick out the best quote for your girl and put a smile on her beautiful face.