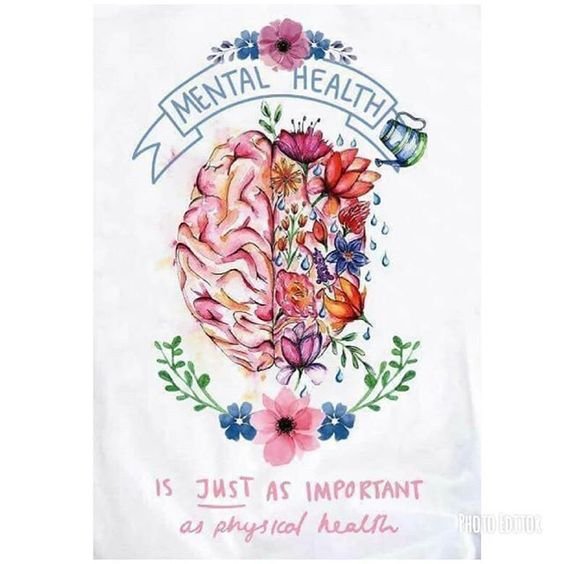 Mental Health Inspirational Quotes
You may often hear that mental health is just as important as physical health. This is very true, but we often forget to give them equal attention. Just as we give our bodies healthy food and exercise, our minds need to be nourished in healthy ways to stay in good shape. If you're dealing with mental illness, or just hoping to focus more on your mental health, let this collection of quotes inspire you. You deserve to take care of yourself and celebrate your efforts along the way. A little self-care, speaking to people you trust, and a few inspirational quotes can all go a long way on the road to improving your mental health!
The importance of your mental health cannot be overstated. If you are experiencing mental health issues, it can be tempting to hide or downplay how you feel. We created this list of quotes to inspire you to celebrate your healing process instead. Working on your mental health is brave and courageous. We hope these quotes remind you to take care of yourself, take pride in your hard work, and honor how far you have come.
Some of these quotes are meant to remind you that having flaws is a completely natural part of being human. Your flaws make you who you are. If you can make peace with them, you will be on your way to being a little bit kinder to yourself.
Other quotes remind you to take care of yourself like you would take care of anyone else you love. If a loved one were in pain, you would be there for them, right? Offer the same love and support to yourself and watch your mental health begin to improve.
Some quotes remind you that healing is something you can control. Maybe your past circumstances have made you feel lost or afraid. Now, you get to control your own healing and help yourself get to a healthier place.
A few quotes remind you not to second-guess yourself. Your feelings are valid, your path is beautiful, and you can get yourself back on track no matter how lost you may feel. Once you know this, nothing can stop you on the road to healing.
Mental health issues can make us feel alone, afraid, or isolated. I promise you that you are not alone in this. Millions of people are currently working to improve their mental health, just like you. No matter where you are in the process, celebrate yourself, use a quote from this list to get inspired, and keep moving forward at your own pace.