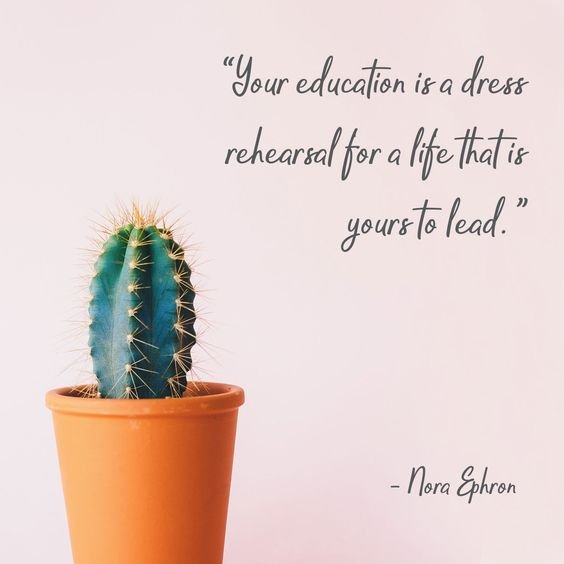 Inspirational Graduation Quotes
Graduation is a meaningful time in anyone's life. These inspirational graduation quotes can help you celebrate your success or the achievements of someone you care about. Check out this list to get inspiration leading up to your graduation, celebrate the big day, or look toward the bright future ahead of you. You could even use one of these quotes to decorate your graduation cap! Your accomplishment deserves to be celebrated, so use these quotes to get inspiration, and pass them on to your fellow classmates. It's time to collect your diplomas and head toward the life of your dreams!
Graduation is a huge achievement because you've faced so many challenges leading up to this moment. This list has quotes that will inspire anyone, no matter what you may be feeling on this important day.
Some of these quotes comment on the difficult path that led you here. Maybe it seemed impossible, but now that you're here you can walk across that stage and realize that you were capable of achieving this dream all along.
A few quotes mention the bright future that lies ahead. Graduation can feel daunting if the future is a mystery, but you've proven that you can do hard things, so your future is bright no matter where you go!
Some quotes mention the value your education will offer for the rest of your life. No one can take your education from you. This is only the beginning of a lifetime of learning and growing.
Maybe you feel sad on your graduation day because you have to say goodbye to the people and places you've grown to love. There are quotes here that inspire you to see these goodbyes as the welcoming of a new adventure!
Many of these quotes remind you to follow your heart and pursue your passions. If you're intimidated by going out into the world, just remember that you already have the tools you need to succeed!
Use these quotes to take pride in this huge achievement, and get excited about what the future holds. Whether it's you that is graduating, or someone close to your heart, this next chapter is an exciting time for everyone to come together to celebrate and get inspired about the possibilities for the future!