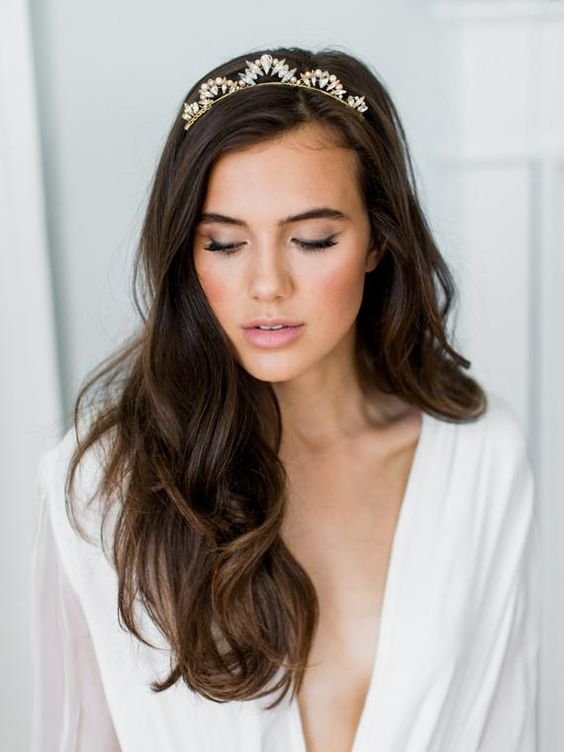 Wedding Makeup Looks
If your nuptials are coming up you have so many things to prepare and it can be a stressful time, sorting out flowers, catering, venue, and so many other things. So, all the brides out there, put your feet up for five minutes and take some time for yourself. So if you're looking for makeup looks for your big day, check out some gorgeous bridal makeup ideas and start thinking about what you would like for your big day. After all, it is a day you will remember forever, you deserve to feel beautiful. From natural and soft makeup looks to bold or smokey colors, take some inspiration from these stunning bridal makeup looks.
The most important thing when it comes to bridal make-up is that the bride feels as beautiful as possible, so she feels confident on such a monumental day. Most bridal make-up sticks with neutral tones, particularly on the eyes, but if you are a bride that enjoys colour, you should embrace that in you look as it is part of who you are.
Hopefully, these bridal beauty looks will inspire you to find your perfect look for your wedding day. If they have helped you to find some ideas that you think would be perfect for you, get in touch with a make-up artist (or a friend skilled in applying make-up) and try out a few different looks. When you find the bridal make-up that is the one for you, you will know.
Little tip for the big day. Keep the same lipstick as your make-up artist has used (or whoever applied your make-up) with one of your bridesmaids so you can keep applying during the day when you need, particularly for pictures.