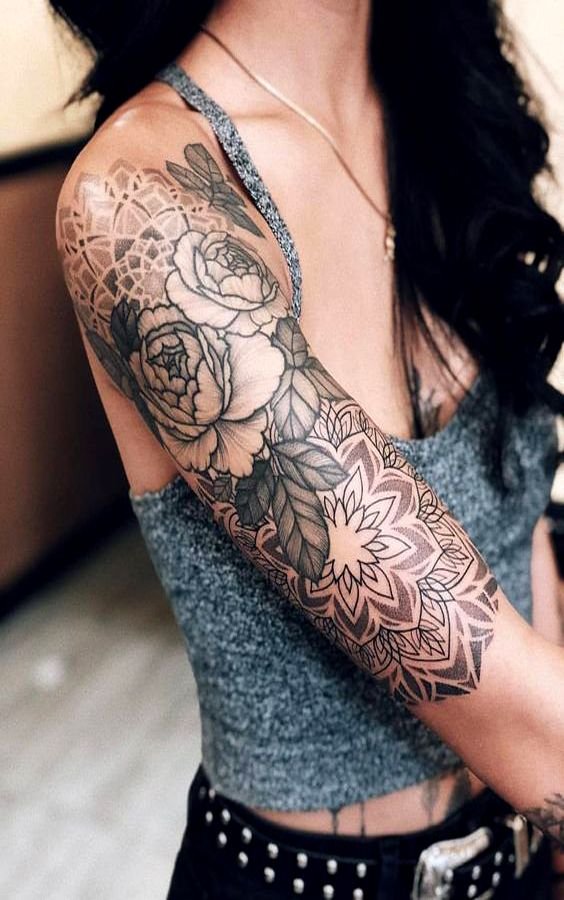 Full and Half Sleeve Tattoo Ideas for Women
Arms are one of the most common places to get a tattoo, and sleeve tattoos are becoming more and more popular every year. Half-sleeves too! That's why we compiled a list of some of the best and most unique tattoo sleeve and half-sleeve ideas for women. Hopefully, they will get your gears turning and help you find inspiration for your next tattoo investment. From colorful large tattoos to small designs placed together, to black and white half sleeve designs, get ready for these tattoo treasures!
These sleeve and half-sleeve tattoos are definitely all unique in style! There is something for everyone on this list.
There are girly tattoos, some with pops of colors, and others with intricate design details. Also there are some that incorporate stereotypically girly symbols such as roses, pearls, and flowers.
Then there are tattoos on this list that are tough and almost scary! There are tattoos that are bold and meant to make a statement. These designs are for the women who never give up!
There are also tattoo ideas on this list that contain elements of nature such as mountains, lakes, the sun, and flowers. These tattoos are great picks for the outdoor lovers!
And, if you're an animal lover there are tattoos on this list for you too! Some contain wolves and tigers, while others contain more gentler animals such as birds!
Whatever vibe you're looking to give off, we hope you find a sleeve that'll do that for you!